Townus is an ensemble of three buildings in the well- established office location of Oberursel.
It combines everything an ambitious company would expect from a state of the art office building – best individual development potential, flexible layout options, a trendsetting work environment and the highest level of connectivity, situated in surroundings with outstanding quality of life.
NETWORKING EXCELLENCE
Townus is located right in the heart of Europe. All relevant destinations (analogue or digital) can be reached easily and reliably.
In addition to its excellent location and connections, an exceptionally good Internet connection is essential for a sustainable digital infrastructure.
Right from the beginning, the internationally acknowledged Wired-Score GmbH consulted the design process and ensures the Townus' excellent online connectivity as part of its WiredScore certification.
1 Min.

Station
Bommersheim

6 Min.

A661, A5

30 Min.

Central station
Frankfurt am Main

20 Min.

Airport
Frankfurt am Main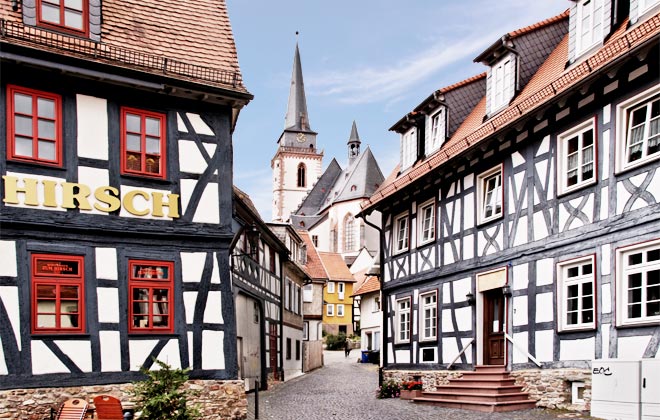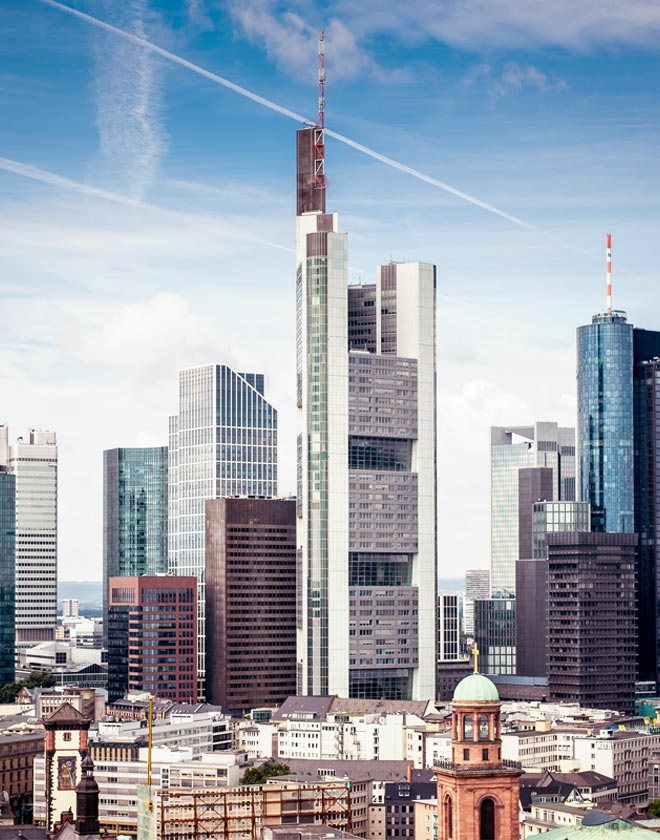 #Oberursel
underground station in the immediate vicinity of Townus at Frankfurter Landstrasse 66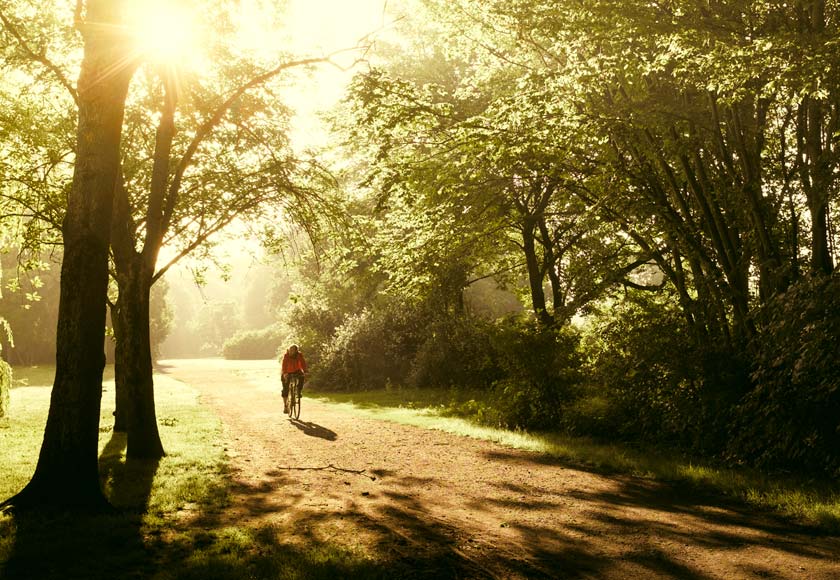 Green light for business goals
Oberursel combines many things you would look for elsewhere – established urban structures, notable international companies and fast connections to nearby Frankfurt and from there to the world.
Thanks to its excellent infrastructure as well as shops, restaurants, leisure facilities and service providers, Oberursel is a location that can be described as the place to be – without a doubt. With kindergartens, schools, sports and shopping facilities and plenty of free parking – in Oberursel you won't lack for anything. Furthermore, there's more than enough natural green scenery and fresh air to share.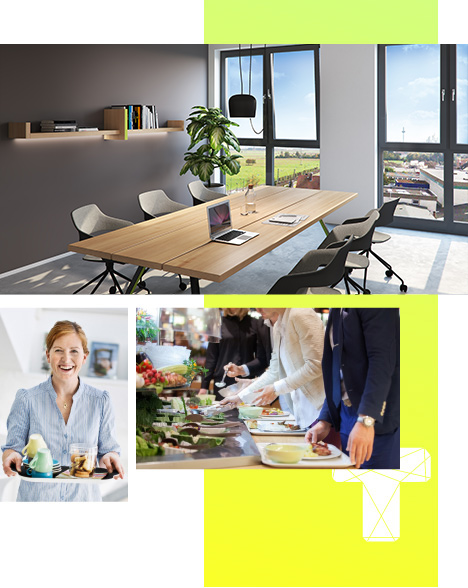 POWER LUNCH AND WORK OUT
Choose a comfortable spot in the refectory, where you can enjoy a fresh espresso and a tasty snack. The ambitious plans for Townus include an exclusive in-house catering business that leaves nothing to be desired. A convenient amenity that is not only good for your own work-life balance but also ideal for meetings with staff and clients.
Our comprehensive wellbeing programme guarantees ideal conditions for your staff at Townus. The FITSEVENELEVEN gym (Black label) provides in-house options to work out at the highest level.

YOUR CO-WORKERS APPRECIATE AN APPEALING WORKPLACE
If you demand a lot from your staff, you should also set high standards in terms of ambience, facilities and location. After all, today it's no longer just about a place to do a job but also an inspiring environment and ideal opportunities for personal development.
Property characteristics

Total area

Approx. 13,700 sqm (Gross floor area, above ground)

Rentable area

Approx. 12,900 sqm ( Commercial rental space, above ground)

Smallest possible unit

Approx. 250 sqm (commercial rental space)

Occupation

Approx. Q4/2022

Cable management

Cavity floor

Sun protection

External as venetian blinds

Heating/Cooling

Heated and chilled canopy ceilings

Ventilation system

Supportive

Dimension between axes

Approx. 1,35 m

Net Ceiling height

Approx. 3.00 m below canopy ceilings

Lighting

standalone luminaires

Ceilings

Concrete ceilings with acoustic metal canopy ceilings

Parking spaces

Approx. 267 (parking deck), Approx. 24 (underground car park), Approx. 13 (outdoor spaces)
Digital connectivity
WiredScore certified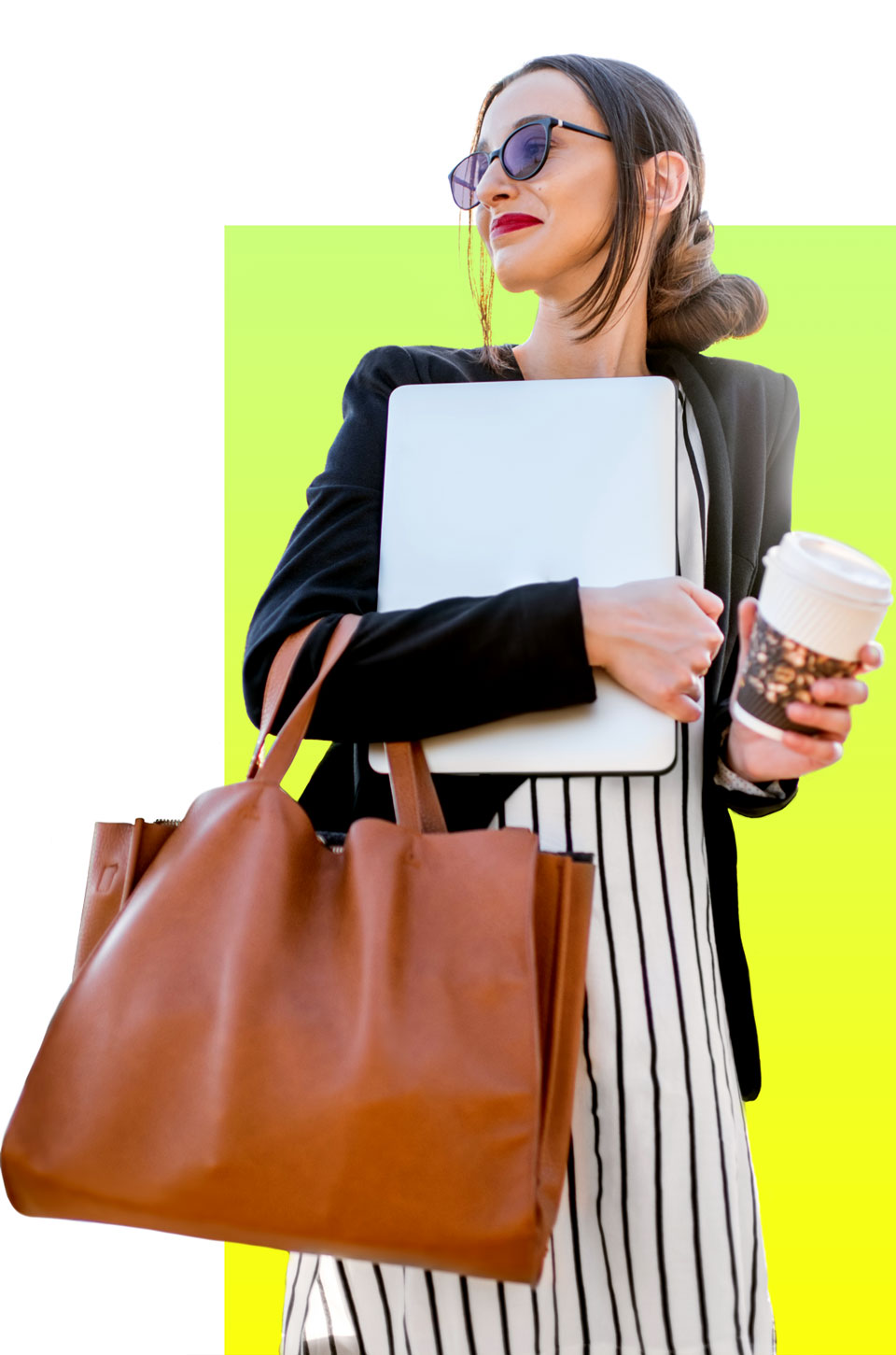 PRIME EXAMPLE OF FLEXIBILITY
No matter whether you prefer individual or open-plan offices or other office arrangements, the layout of Townus has been so generously designed that you may put all your ideas and wishes into practice with great flexibility.
Floor

Building 1

Building 2

Building 3

Total per floor

Ground floor

1,249 sqm*

793 sqm

1,062 sqm

3,104 sqm

Level 1

990 sqm*

936 sqm

923sqm

2,849 sqm

Level 2

782 sqm

785 sqm

782 sqm

2,349 sqm

Level 3

785 sqm

790 sqm

783 sqm

2,358 sqm

Level 4

783 sqm

772 sqm

-

1,555 sqm

Level 5

-

692 sqm

-

692 sqm

TOTAL

4,589 sqm

4,768 sqm

3,550 sqm

12,907 sqm
The designated areas can each be subdivided and combined.
The smallest available rental unit would be approx. 250 sqm.
Figures are rounded and based on the german "gif" standard.
* already rented
One Tenant

Standard floor plan

Cubicle office
Unit 2.3:
38 WPs
commercial rental space: Approx. 750 sqm

Two Tenants

Standard floor plan

Cubicle office
Unit 2.3:
22 WP
commercial rental space:
Approx. 360 sqm

OPEN PLAN
Unit 2.4:
31 WP
commercial rental space:
Approx. 390 sqm